Professional classroom and self-study courses to keep your staff modern.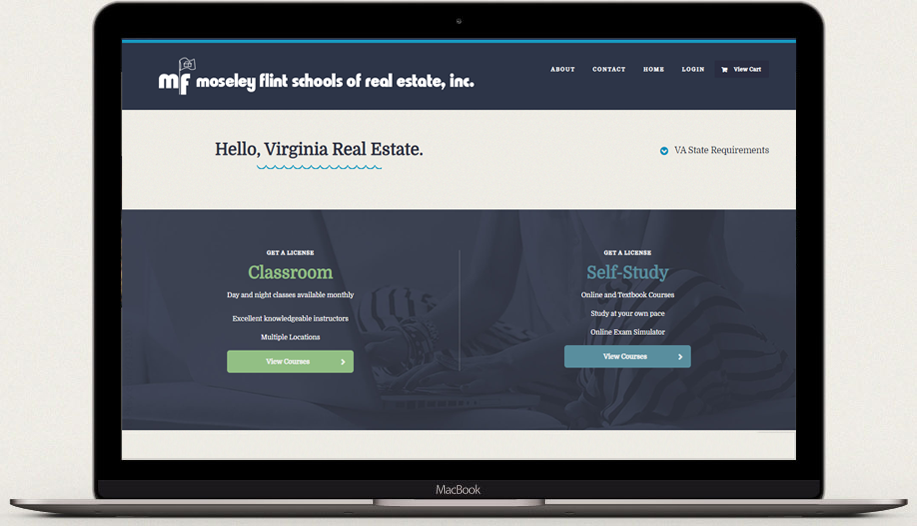 Partner Website.

Our online portal allows your organization to extend training online. The online portal can be branded, and can provide enrollment counts, compliance review and report, and credit reporting as well.

Customized Training.

Our content creators and professional instructors are committed to providing the best experience to your organization's people, anywhere. We offer training that is private, and built for your business.

Real Time Access.

Access to the online portal is available 24/7. Training, completions, reporting, etc. are managed though the computerized learning management system. Learn and manage on the go, or at home.

Discount Pricing.

We offer training vouchers, and can invoice a multitude of ways to best suit your business needs. Discounts can be company, or group wide, and commissions can be earned through our affiliate program.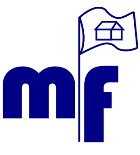 Delivering Quality, Affordable Education Since 1974
As a provider of real estate education in Virginia, Moseley Flint offers corporate options to fit your needs. We can serve as your company's third-party administrator to provide continuing education to agents/brokers with whom you do business. We'll customize your education plan with both classroom and self-study courses and work with you to provide quality education at a price to fit your budget. Let Moseley Flint take care of your real estate education and compliance so you can take of the relationships with your agents/brokers.
View and Print Brochure.
Serving hundreds of businesses just like yours.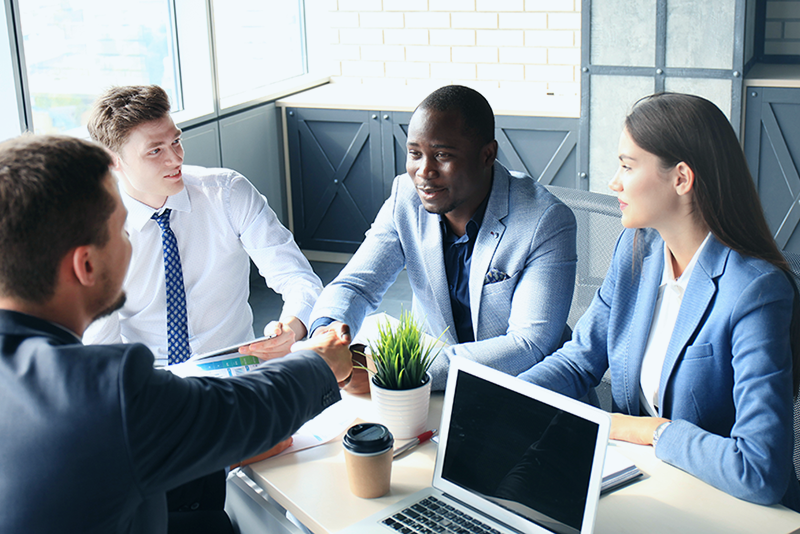 "We are proud of our longtime partnership with Moseley Flint Schools of Real Estate. Having the availability of their catalog of classes as a supplement to our own enhances our ability to serve students throughout the Commonwealth of Virginia and beyond. It is with great confidence that we offer classes through Moseley Flint because we know that students will receive the highest quality education, the finest care, and the most professional service. I have the added perspective of a student because I have taken classes with them myself. I do, without reservation, recommend Moseley Flint Schools of Real Estate. "

Dale Gardner, Elite Schools of Real Estate - Fairfax, VA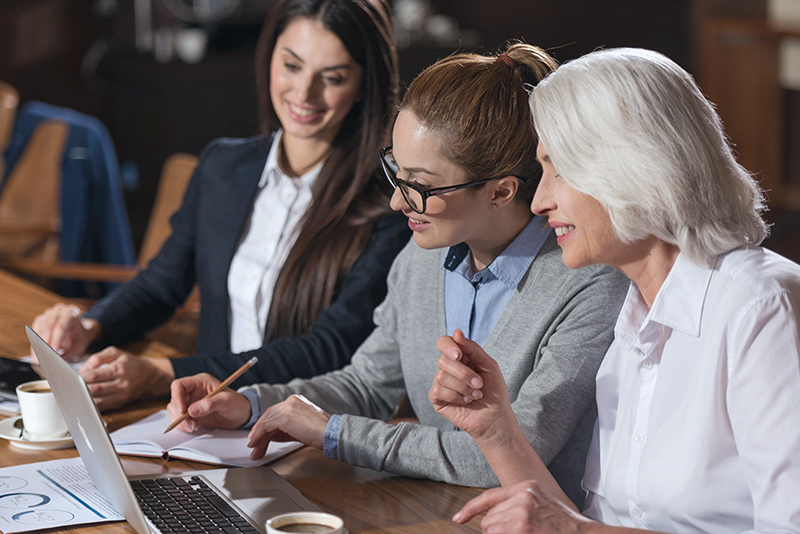 "Napier ERA proudly began partnering with Moseley Flint Schools of Real Estate in July 2012 to offer special discounts on the 60 hour Principles classes as well as Continuing Education courses. Many thanks to Moseley Flint Schools of Real Estate for a successful partnership that has benefited us for many years."

Jim Napier, Napier Realtors ERA - Richmond, VA
We will contact you soon with more information on how Moseley Flint can help your business.